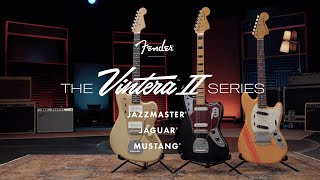 Such an amazing "woo-ooh" sound in these chords!(00:05:19 - 00:07:57)
Exploring the Vintera II Offset Models | Vintera II | Fender

Vintage style for the modern era. Introducing the Vintera II Series: era-correct classics and cult faves from the 50s, 60s & 70s. See Fender's Director of Product Allen Abbassi walk through the Vintera II Offset models as Joshua Ray Gooch and Nicholas Veinoglou take them for a spin. Learn mor...
Fender
🎉 2,900,000 人達成!
  📈 予測:300万人まであと60日(2024年1月29日) 
※本サイトに掲載されているチャンネル情報や動画情報はYouTube公式のAPIを使って取得・表示しています。