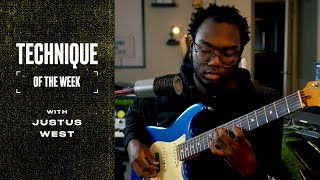 Open Chord Voicing with Justus West | Technique of the Week | Fender

We teamed up with Fender artists to share their favorite riffs, techniques and tips. Watch as Justus West teaches an approach to using open chord voices on guitar.

Looking for more practice? Check out this Fender Play lesson on chord transitions here:

https://bit.ly/2GtMaov #Fender #FenderTech

...
Fender
🎉 2,800,000 人達成!
  📈 予測:300万人まであと67日(2023年12月10日) 
※本サイトに掲載されているチャンネル情報や動画情報はYouTube公式のAPIを使って取得・表示しています。