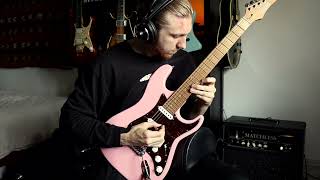 Patreon Lick #5 - C#min7 (Sweep Picking)

My 5th Patreon lick -

https://www.patreon.com/joshuameader

This one looks at some of my favourite Sweep Picking shapes and licks that I use. It features two intermediate/advanced phrases.

For usd $5 a month you can get one exclusive Patreon lick every month, including:

- A 30-45min lesson vid...