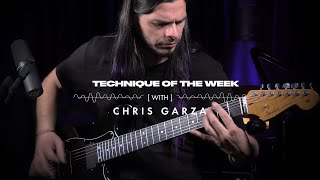 Downpicking 101 with Chris Garza | Technique of the Week | Fender

We teamed up with Fender artists to share their favorite riffs, techniques and tips. Chris Garza teaches how to satisfy your metal cravings by conquering downpicking; a picking technique using downstrokes.

Get up to speed by visiting this

#FenderPlay

lesson on Palm Muting:

https://bit.ly/39ZCtJ...
Fender
【予測】200万人まであと357日(2023年9月25日)
チャンネル登録
RSS
Fender is the world's foremost manufacturer of electric and acoustic guitars, basses, amplifiers, accessories, apparel and more; known worldwide for Stratocaster, Telecaster, Jazzmaster, Jaguar and Mustang models.