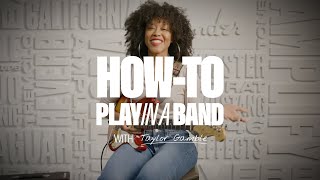 How to Play in a Band with Taylor Gamble | How To | Fender

Touring musician and expert guitarist Taylor Gamble is here to give her best advice for playing in a band setting. From mimicking other instruments, to using the guitar as a background vocal she covers some greats tips to help you step up your game.

Watch the Tiny Desk here:

https://youtu.be/D7...
Fender
🎉 2,700,000 人達成!
  📈 予測:300万人まであと77日(2023年12月8日) 
※本サイトに掲載されているチャンネル情報や動画情報はYouTube公式のAPIを使って取得・表示しています。